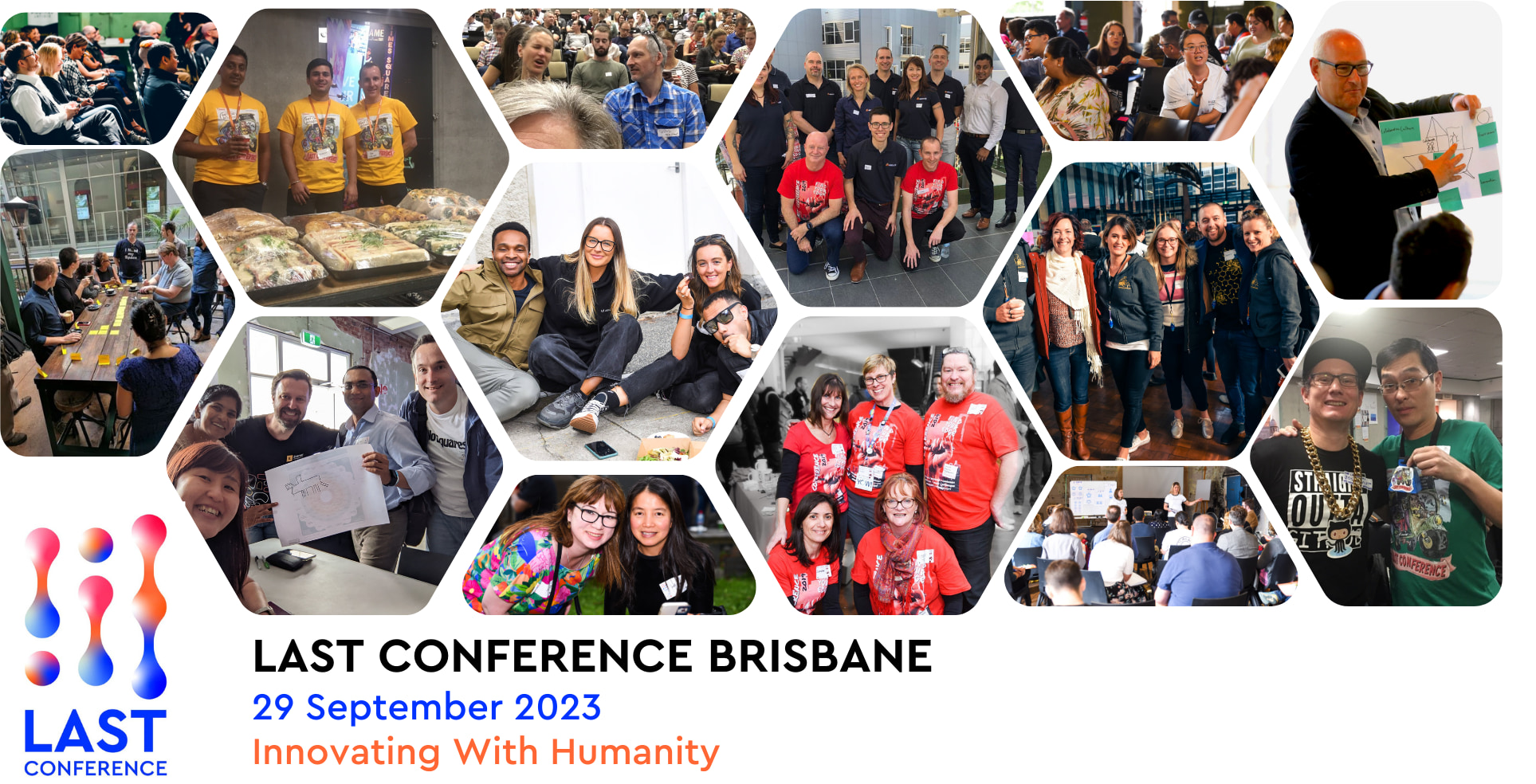 Innovating with Humanity
In the future of innovation, success will be increasingly contingent upon a deliberate focus on empathy and humanity, recognizing that the most impactful solutions arise from a deep understanding of human needs, experiences, and aspirations. By bringing together thought leaders and experts, we endeavor to spark innovative ideas and promote a human-centric approach to innovation, encouraging attendees to create positive change with a deep understanding of the human element in ways of working and technological advancements.
LAST is a conference designed to be a platform for cross discipline collaboration and the development of professional skills and knowledge. The conference is rooted in the lean and agile movements, but has a broader remit than just those domains. We are here to help people level up in their professional capabilities. 
We encompass software and product development, user and customer experience, leadership and management, organisational design and strategy, project management and process improvement, innovation and creativity.
By coming together and sharing our knowledge and experiences with each other, we all learn to be better at work and can continue to grow and help others. You can draw from a variety of fields and experiences to contribute content.
People that come to LAST come from all walks of life and contribute together to growing the capabilities of the Brisbane workforce. Together we make all of us better.
Submission Guidelines
You can view some guidelines with video explainers of our ethos, that were created for LAST Conf Melbourne that also broadly apply to Brisbane on this page.
Be as detailed as possible in your submission, as this will help you to refine your idea in your own mind, help the content curation team select your session, and allow people who are coming to LAST to decide that they want to come and participate in your session/s.
Don't forget, you can edit your session and adjust the idea in the coming weeks, so don't think that you've only got one chance.
Out of town submitters

As we are focused on the local community, we don't expect people to travel from interstate or overseas to participate, although you are welcome if you choose to come. LAST is an event with low registration prices, so we need to keep overheads low. Therefore, we generally do not reimburse travel and accommodation, or pay a fee to session leaders/speakers.
Registration
Paid registrations open in June. As we always sell out, and as successful submitters won't be notified until late July, it could be wise of you to grab a registration. If you are accepted onto the schedule, you can request a refund.
Set Conference to Draft Mode?
Sure you wish to change the state of the conference to draft?