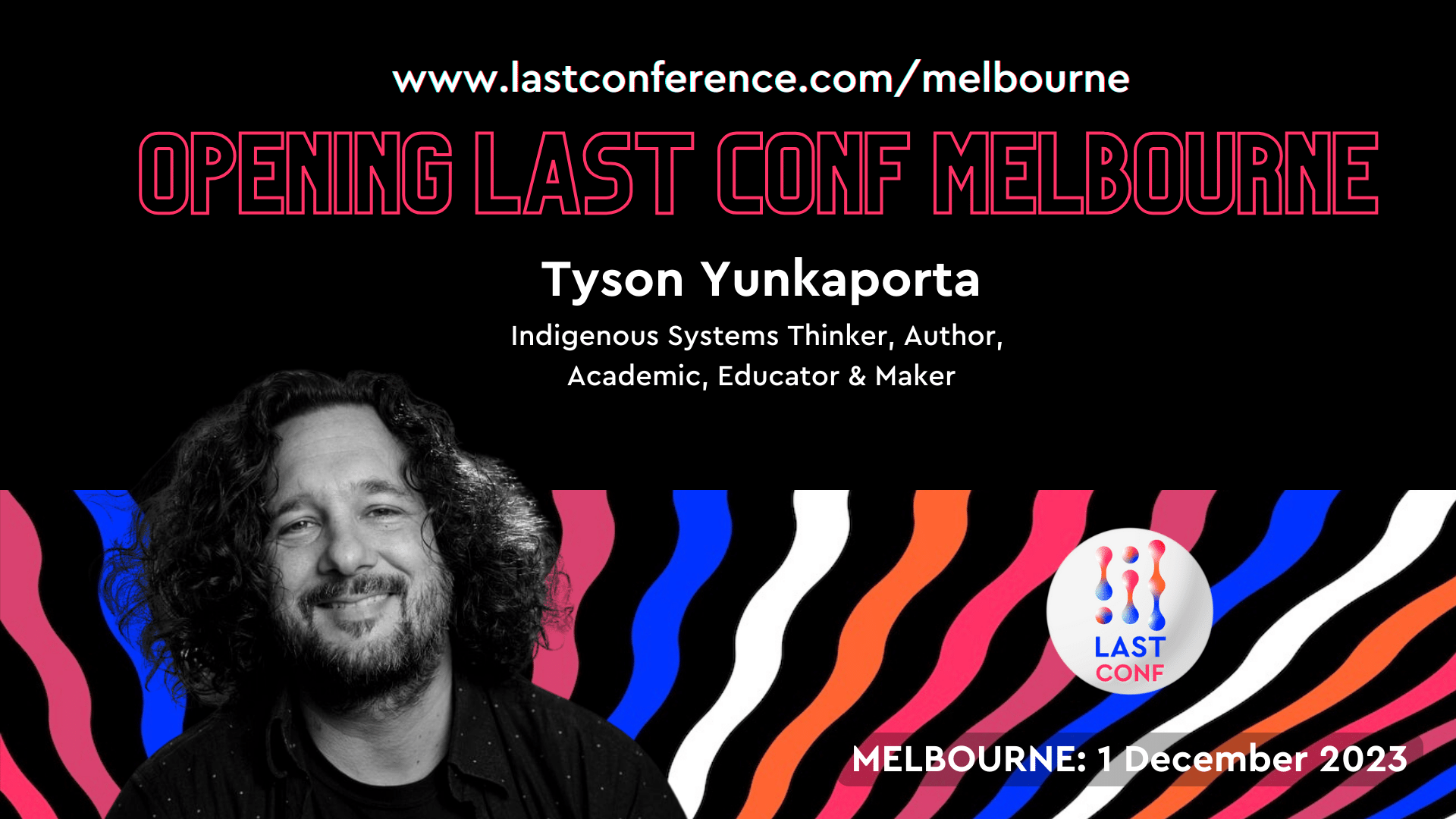 Building Working Intelligence in 2023…
…in digital product development
We are interested in topics that contribute to this. A sample (but not exhaustive) list of topics could include:
• Product management • technology developments (e.g AI) • digital "transformation • modern Systems Thinking •workplace change
LAST Conf Melb 23 highlights:
compelling presenters and interesting breakout sessions
a stimulating physical environment; much better than a hotel or bland conference centre
a genuine community and peer learning environment
lots of bang for your buck
opportunities to reconnect with people we know in the LAST community
connections with new people and discover companies you want to work for
LAST is designed to be a platform for cross-discipline collaboration and the development of professional skills and knowledge. The conference is rooted in the lean and agile movements but has a broader remit than that. We are here to help people level up their professional capabilities.
We encompass software and product development, user and customer experience, leadership and management, organisational design and strategy, project management and process improvement, innovation and creativity.
By coming together and sharing our knowledge and experiences with each other, we all learn to be better at work and can continue to grow and help others. You can draw from a variety of fields and experiences to contribute content.
People that come to LAST come from all walks of life and contribute together to growing the capabilities of the Melbourne workforce.
Submission Guidelines
Before you submit a session, you must review and understand the information on this page. Doing so will increase your chances of being accepted, as you will know how we would like things done and the principles of the event.
Last year's information session can be seen here (hint set playback speed to 1.5x).
THINK TWICE ABOUT SUBMITTING A TALK WITH SLIDES (WHY?)

Interpret the brief widely. Pitch us your ideas.
Be as detailed as possible in your submission, as this will help you to refine your idea in your own mind, help the content curation team select your session, and allow people who are coming to LAST to decide that they want to come and participate in your session/s.
Don't forget, you can edit your session and adjust the idea in the coming weeks, so don't think that you've only got one chance.
Visibility, comments and likes on your submissions

VISIBILITY OF SUBMISSIONS - Please note that the information you fill in on ConfEngine is available publicly. The exception is the field, "Presentation Requirements", so if you want to include information that only the selection team can see, put it there. ConfEngine will also Tweet your submission at the handle @ConfEngine, and will @ the Twitter handle that is linked to your CE profile.
COMMENTS - The system allows users to give Feedback, both publicly or only to the selection team, on submissions. Please be considerate and constructive, as per LAST's Community Code of Conduct.
LIKES - The system allows users to "Like" submissions. A larger number of likes informs the selection team, but doesn't guarantee that the submission will be selected.
Out of town submitters

As we are focused on the local community, we don't expect people to travel from interstate or overseas to participate, although you are welcome if you choose to come. LAST is an event with low registration prices, so we need to keep overheads low. Therefore, we generally do not reimburse travel and accommodation, or pay a fee to session leaders/speakers.
Registration
Paid registrations have already opened in May. As we always sell out, and as successful submitters won't be notified until August, it could be wise of you to grab a registration. If you are accepted onto the schedule, you can request a refund.
Set Conference to Draft Mode?
Sure you wish to change the state of the conference to draft?