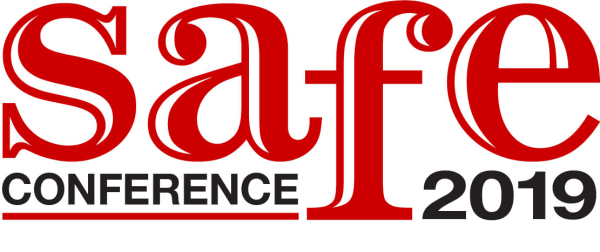 Lisle, Illinois, United States
Sun, 3rd - Wed, 6th Nov 2019
SAFE 2019 builds upon the recommendations of experts from 73 nations who participated at SAFE 2018 to strengthen those bonds, train practitioners in identification, assessment and treatments, create increased fair labor and trade response and address the employment and livelihood of survivors well after they have left the sex trade.
Brought to the global community once more, the goals of SAFE 2019 are to widen the global collaborative from 25 countries to 75 countries, address transnational trafficking in the age of wars and transient migrations, place emphasis on implementation of technology and research models within the execution of the 4Ps, and gather together advocates, activists, scientists, technologists, clinicians, law enforcement, NGOs, governmental entities, transportation and hospitality communities to foster global collaborative systems of delivery from trafficking.
Questions:
How do we engage businesses and corporations in fair trade and labor practices?
How do we develop mechanisms for survivors and thrivers to have gainful employment?
How do we increase access to healthcare and treatment resources?
How does engagement in SAFE village practices assist those who seek to leave the life of sex trade and labor trafficking?
How does modern society increase awareness and effectiveness of intersectionality between subcultures and subgroups of human trafficking?
PANELS
Nonprofit development, grants management, and volunteer retention/engagement issues
Media and Human Trafficking: Moderator Ms. Eve Gomez
CEO Roundtable of Nonprofits
Survivors' Roundtable:. Chair: Dr Barbara Amaya
United Nations panel of Experts addressing seeking solutions to pressing current events. Chair. Ms. Deb OHara Rusckowski, Delegate for the Order of Malta to the United Nations
Foster Youth Resiliency Development
Breaking the foster care to prison/homelessness pipeline
Consul Generals' Panel on Combating Human Trafficking. Chair/Moderator: Mrs. Vasavi Chakka
Writing fair trade labor contracts and negotiating practices
2. RECOMMENDATIONS FROM PAST SAFE CONFERENCES
The recommendations of SAFE 2014 were put in motion. These are:
1. Development of the SAFESCHOOLS Program for Schools focused on socio-emotional resiliency. 31 high school students participated in the pilot.
2. One-Day HT Awareness and Professional Training Conferences. Four conferences have been held and 1600 people have been trained.
3. Development of the Survivor-Led Safe House Protocol from Intervention to Rehabilitation of Victims
4. The Silver Slipper Campaign (in lieu of the Gift Box)
5. An international volunteer base
6. Initiating Collaboration with DMH and other governmental organizations
7. Setting up bimonthly meetings for a multidisciplinary HT Task Force for Northwest Indiana - Chicago due to our permeable borders between Indiana and Illinois
The recommendations of SAFE 2016 were put in motion. These are:
1. Global Task Force on Human Trafficking to share skills-sets and develop resources
2. Creating a hospitality and transportation international task force
3. Survivor empowered training: Developing a train the trainer standards program for HT (iACT)
4. Connecting survivors with organizations that can support their employment
Important Dates:
NOTE: Proposals will remain hidden until approved.
Proposal Deadline: June 30, 2019.
Review Dates: December 7, 2018 - July 30, 2019
Acceptance Dates: February 1- July 30, 2019
Acceptance deadline: August 15, 2019
Program Availability: August 31, 2019
Conference Dates: November 3-6, 2019
Hotel Accommodations: Special Conference Rates for SAFE 2019
Simply copy and paste the URL below into your browser to access the exclusive rates available for this group:

Booking Link: http://group.doubletree.com/SAFECoalitionForHumanRights

Hotel: DoubleTree by Hilton Lisle Naperville

Group Name: SAFE Coalition for Human Rights