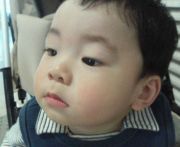 Ryutaro YOSHIBA (Ryuzee)
Agile Coach
Attractor Inc
location_on Japan
Specialises In
(based on submitted proposals)
Ryutaro YOSHIBA is an experienced Agile Coach and Consultant who has deep expertises in Cloud Computing, DevOps, Agile Development, Organizational reformation.
He has 18+ years experience in IT industry and 10+ years consulting experience in several companies.
In addition, he has strong publicity in this industry by making several hundreds of presentations, publishing 8 books, contributing 10+ articles to magazines.